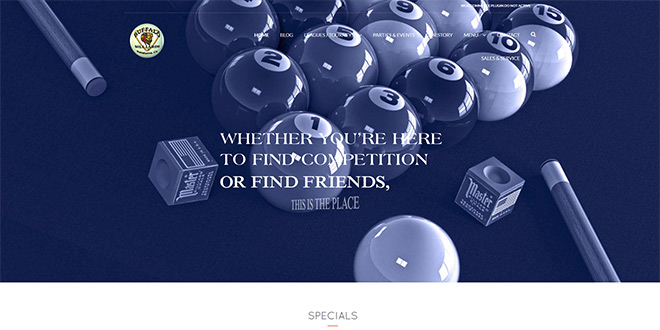 707-585-8992
Hours:
Monday – Thursday: 10am – 1am
Friday – Saturday: 10am – 2am
Sunday: Noon – Midnight
Buffalo Billiards Gameroom
A small boy played in his father's pool hall in the small Nevada desert town of Wells…Thus began a life passion for pool and all its facets. This has culminated with Lee Simon's and Buffalo Billiards' latest foray in to the billiard world with the recent purchase of the former Universe Billiards at 246 Petaluma Blvd. North in Petaluma.
Set in a charming old brick building that dates back to 1860, one of the oldest buildings in Sonoma County, the latest incarnation of Buffalo Billiards has found its perfect home. Coupled with Simon's personal preference, this pool hall will transcend the normal with fine art adorning the gracefully designed walls, to the confluence of some of the finest antique and unusual pool tables ever assembled. Where else could you play on a $40,000 table for $8 an hour?
For the past five years Simon has been exclusively in the billiard supply business. Known as Buffalo Billiards Bars & Barstools, this aspect has been incorporated into the concept in a big way, being the only franchised Brunswick dealer in northern California as well as the primary dealer for Olhausen pool tables and virtually every table, shuffleboard and barstool.