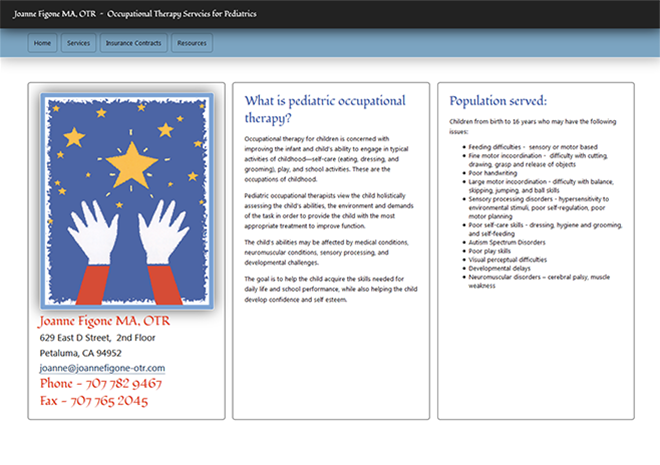 Joanne Figone MA, OTR
629 East D Street,  2nd Floor
Petaluma, CA 94952
joanne@joannefigone-otr.com
Phone – 707 782 9467
Fax – 707 765 2045
Joanne Figone MA, OTR
Occupational therapy for children is concerned with improving the infant and child's ability to engage in typical activities of childhood—self-care (eating, dressing, and grooming), play, and school activities. These are the occupations of childhood.
Pediatric occupational therapists view the child holistically assessing the child's abilities, the environment and demands of the task in order to provide the child with the most appropriate treatment to improve function.
The child's abilities may be affected by medical conditions, neuromuscular conditions, sensory processing, and developmental challenges.
The goal is to help the child acquire the skills needed for daily life and school performance, while also helping the child develop confidence and self esteem.