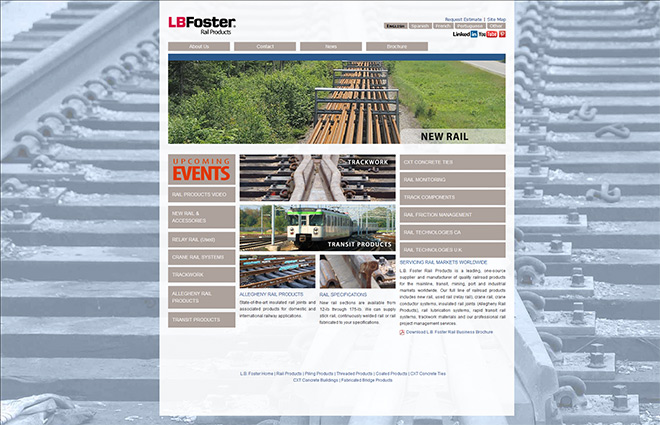 L.B. FOSTER RAIL MANAGEMENT
L.B. FOSTER RAIL PRODUCTS
Servicing Rail Markets Worldwide
L.B. Foster Rail Products is a leading, one-source supplier and manufacturer of quality railroad products for the mainline, transit, mining, port and industrial markets worldwide. Our full line of railroad products includes new rail, used rail (relay rail), crane rail, crane conductor systems, insulated rail joints (Allegheny Rail Products), rail lubrication systems, rapid transit rail systems, trackwork materials and our professional rail project management services.
Allegheny Rail Products
State-of-the-art insulated rail joints and associated products for domestic and international railway applications.
Rail Specifications
New rail sections are available from 12-lb through 175-lb. We can supply stick rail, continuously welded rail or rail fabricated to your specifications
Collaberation: Ninetimes, an Advertising Company