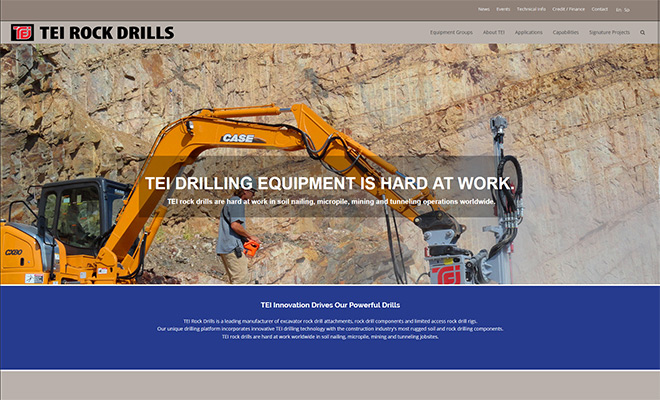 Mailing Address:
TEI Rock Drills
P.O. Box 1309
Montrose, CO 81402 USA
Shipping Address
TEI Rock Drills
210 Apollo Road,
Montrose, CO 81401 USA
Phone & Fax
1 970.249.1515
1 800.777.3745
1 970.249.1515
FAX: 970. 249.1999
Send Us An E-Mail
TEI Rockdrills
TEI Innovation Drives Our Powerful Drills
TEI Rock Drills is a leading manufacturer of excavator rock drill attachments, rock drill components and limited access rock drill rigs.
Our unique drilling platform incorporates innovative TEI drilling technology with the construction industry's most rugged soil and rock drilling components.
TEI rock drills are hard at work worldwide in soil nailing, micropile, mining and tunneling jobsites.